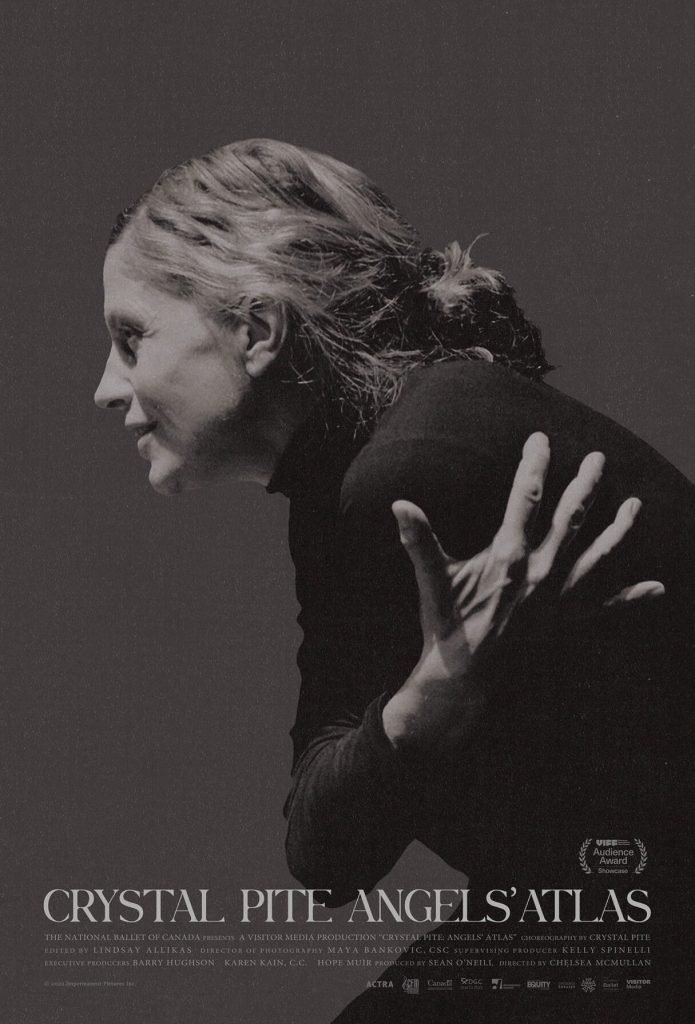 Director
Chelsea McMullan
Director of Photography
Maya Bankovic
Executive Producers
Barry Hughson, Karen Kain, C.C., Hope Muir
Featuring
Crystal Pite, Heather Ogden, Harrison James, Jenna Savella, Spencer Hack, Hannah Galway, Siphesihle November, Genevieve Penn Nabity, Spencer Hack, Donald Thom
Synopsis
Crystal Pite: Angels' Atlas combines striking cinema verité with awe-inspiring dance sequences to reveal the singular vision of world-renowned choreographer Crystal Pite.
Culminating in a cinematically immersive live performance of Pite's widely acclaimed ballet Angels' Atlas, the film follows the visionary choreographer and a group of young dancers at The National Ballet of Canada as they work to remount the ballet after an eighteen-month shutdown due to COVID-19.
Visually arresting and emotionally resonant, Crystal Pite: Angels' Atlas unveils the creative process of a major contemporary dance artist, capturing the ephemeral beauty of human bodies, together in motion, and pushed to the limit.
Festivals and Honours
World Premiere – Vancouver International Film Festival, 2022
Showcase Audience Award – Vancouver International Film Festival, 2022
2023 Canadian Screen Award Nomination – Best Photography in a Documentary Program or Factual Series (Maya Bankovic)
2023 Canadian Screen Award Nomination – Best Sound in a Documentary Program or Factual Series (Graham Rogers, Stefana Fratila, Krystin Hunter, Dane Kelly)
2023 Canadian Society of Cinematographers Nomination – Robert Brooks Award for Documentary Cinematography (Maya Bankovic)